5years after Melcom disaster, no report released
Adnan Adams Mohammed
Some five years ago, on 7th November, 2012, the Melcom Building situated at Achimota in Accra collapsed killing 14 people made up of shoppers and workers and leaving over 78 people with serious injuries.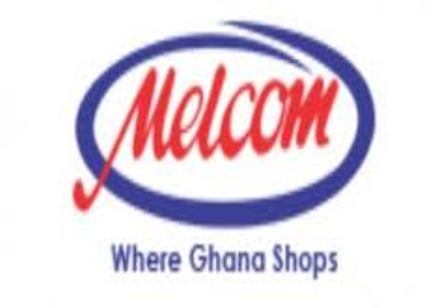 As usual, a committee was hurriedly set up to investigate the causes of the Melcom disaster and give its recommendations to the president for implementation. The Ghana Institute of Engineers (GIE) set up an 11 member committee led by Professor Samuel Innocent Kofi Ampadu to investigate the incident.
Regrettably, Prof. Ampadu stated that "it is the view of GIE that situation in the Melcom building represents that of hundreds of other buildings, not only in Accra, but in many other cities and towns in Ghana".
Many Ghanaians are therefore exposed to risks of having private and commercial building facilities, collapsing on them. This infuriated the Forum for Progressive Ghana which expressed worry that if corrective measures and appropriate punishment are not put in place to ensure that proper construction procedures are followed, many more lives would be needlessly lost to such disasters. "The negligence of metropolitan and municipal building inspectors who allow themselves to be compromised to the chagrin of public safety is a major factor in this situation", the Forum said in a press statement issued exactly one year after the incident.
Yet, to the surprise of many concerned Ghanaians, Melcom Group of Company, and other investors, five years after the incident, no single investigation report had been released to help chart a path for public safety and as well repose confidence in investors who normally rent office accommodations for their businesses in the country.
Apart from the Prof. Ampadu committee that was officially commissioned to carry the investigation on the factors that lead to the collapse of the building, other state institutions such as the Accra Metropolitan Assembly, National Fire Service, NADMO and Criminal Investigation Department of Ghana Police Service carried their individual institution investigations. But, till today, no single investigation has been released or recommendations implemented.
This situation has left Melcom Group, which is a major investor in the country, wondering and raising questions as to the integrity and effectiveness of the country's state institutions.
Melcom investors believe, this issue which has been left unattended will discourage a number of investors from investing in Ghana.
Melcom is thereby calling upon all state institutions who conducted investigations to release the reports. It is hopeful that those reports might help answer those unanswered questions such as: Was the construction covered by a building permit by the relevant state agency? Was soil test conducted before such a huge six storey building was put up? Was a qualified structure engineer contracted for the project? And, Were the building materials used of the right specification and mix?
"Melcom could not have doubted the integrity of regulatory state agencies in charge of issuing building permits, regulatory standards in upholding levels of technical expertise and construction materials but now we have reason to ask many questions.
"It is very disappointing that in the face of these obvious failures, the owner of the structure that collapsed causing death, injury and loss of business has not been brought to book under the laws of the country", Godwin Avenorgbo, Director of Communication expressed.
Melcom as an investor expects that, as it works within the laws of Ghana, the same laws should protect their investment as security and an incentive for growing their business for the larger benefit of the economy.